Intrigued? Hope so!
I was recently selected to be a part of the
FoodBuzz
Tastemaker Program for
New Belgium Brewing Company
. FoodBuzz is encouraging its bloggers to create recipes using or to be matched with New Belgium Beer. Well, I really enjoy New Belgium's offerings so I couldn't turn down this opportunity. Unfortunately, it is not currently available in the mid-Atlantic region where I reside. It is available in my home state of Texas, though, and with the kind assistance of my beer-loving parents I was able to secure some for my use. Thanks to FoodBuzz, New Belgium and, of course, Mom and Dad!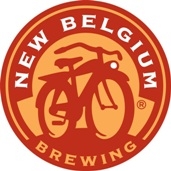 In the mood for spring, I elected to focus on their spring seasonal, Mighty Arrow Pale Ale. It is pleasantly hoppy with honey malt undertones.
And, here's my favorite part...it is brewed as a tribute to the founder's dog, Arrow, a Border Collie mix. I love the idea that a beer is made to honor a dog. My dog, Charley, does, too. I'm pretty sure he hopes to be on a beer label someday.
I decided to experiment with creating a beer cocktail. And, bacon has been on my mind a lot lately, so I thought why not combine the two? In fact, my mom encouraged me to try to create a BLT beer cocktail. Hence...
A Quiver of Bacon or the Mighty Arrow BLT Beer Cocktail
Makes 1 drink
2 slices bacon, for garnish
3 - 4 croutons, for garnish
1 oz bacon vodka (yeah, that's right...I'll give you directions, look at the end of the entry)
1/2 oz lettuce juice (don't worry...I'll tell you how to do that, too)
3 oz tomato juice
2 - 3 dashes hot sauce
salt and pepper, to taste
6 oz beer
Fry bacon until crisp, drain on paper towels.
(
As I started to fry the bacon, Charley moseyed into the kitchen to watch me carefully. He is a pretty constant kitchen companion, and is a big fan of bacon.
)
Cube slightly stale bread into croutons.
Lightly brown the bread cubes in bacon grease. Drain on paper towels.
In an ice filled shaker, add bacon vodka, lettuce juice, tomato juice, hot sauce, and salt and pepper. Shake well. Pour into pint glass, and pour beer on top. Garnish with bacon and croutons, and serve.
Charley hopes you'll share your bacon with a furry friend...
Bacon Vodka
To make bacon-infused vodka, I used a technique known as fat-washing. I poured bacon fat into vodka, stirred, and then put it in the freezer.
To recreate, fry bacon and save the grease. I've found that I can get about 1/2 cup of bacon fat from frying about a dozen pieces of bacon.
Figure out how much vodka you want to flavor and then determine how much grease you need to add. I think for each ounce of vodka that you want to infuse, you should add at least 1/2 tsp of bacon grease. Just pour that fat on in there and you will see that it pretty quickly separates.
Stir it up, cover well, and put in the freezer for at least 12 hours. It will separate again and the fat will solidify in the freezer making it pretty easy to remove.
So, scrape out what fat you can and then strain the rest. I used a paper towel lined sieve to help catch all the fat residue.
Now you are ready to use the vodka to make your Mighty Arrow BLT beer cocktail.
Lettuce Juice
This is really easy, too. I just blitzed a few lettuce leaves in a food processor with a splash of Mighty Arrow beer.
For me, 6 or 7 leaves of lettuce with a couple of splashes of beer made about 3 ounces of lettuce juice.